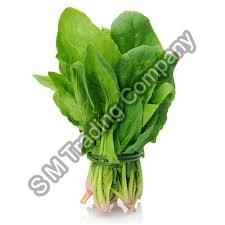 A balanced diet is something one cannot take casually. If you want to live a healthy life then you need to make sure that you are adding all the nutrients to your diet. There are varieties of vegetables that are known to be healthy and good for you in certain ways. Spinach is one such vegetable that is not only tasty but is healthy and nutritious for you as well. It can be used in making different types of recipes and can simply make your meals awesome and delicious.
Also, for those of you who do not know; spinach is considered to be one of the superfoods that you need to reconsider adding to your diet for a prominent change in your health. As we all know that how much Popeye, the sailor liked spinach, let us discuss the health benefits of it.
Reasons why spinach is a superfood and you should consider it in your diet
There are various reasons why spinach is considered a superfood and they are as follows:
• It is loaded with nutrients and is low in calorie and good for hair, bones and skin.
• Spinach helps in stabilising blood glucose levels.
• It helps in reducing the risk of development and prevention from cancer and good for bone health.
• It is loaded with nutrients like calcium, magnesium and iron.
• With the presence of vitamin K, spinach helps in absorbing calcium in the body in a better manner promoting bone health and strength.
• It also helps in weight loss. Since it is a good source of fibre and helps in digestion, spinach adds to your weight loss and also prevents constipation.
• With antioxidants like zeaxanthin and lutein, spinach is great for your eyesight. It keeps your eyes away from cataract, macular degeneration caused by ageing and other eye problems. The vitamin A in spinach maintains the mucus membrane for healthy eyes.
• With the presence of vitamin C, it helps in reducing hypertension leading to prevention from heart and kidney diseases and strokes.
• It also contains violaxanthin and neoxanthin which are anti-inflammatory properties present in spinach. It helps in regulating inflammation preventing migraine, asthma, headaches, arthritis and osteoporosis.
• Spinach is also a source of zinc and magnesium that promotes sound sleep and help in healing mental illnesses.
• The vitamin K in spinach helps in keeping the brain active especially during old age and you can have a smooth functioning of the brain.
• The vitamin A in spinach boosts your immunity and strengthens the entry point of the body such as mucus membranes, respiratory and intestinal tracts.
• Spinach helps in preventing your arteries from getting hardened, keeping you away from heart attack and atherosclerosis.
• Rich in iron, spinach helps to prevent anaemia in children and adults.
• It is also good for glowing skin, prevention from acne and has anti-ageing properties
With so many health benefits of spinach, you must include it in your diet. You can look for some of the best spinach suppliers India to get your daily supplying of spinach and start your journey towards a healthy life.
There are numerous spinach suppliers India that will help you get fresh spinach supplied to you so that you do not have to compromise on your health in any way.