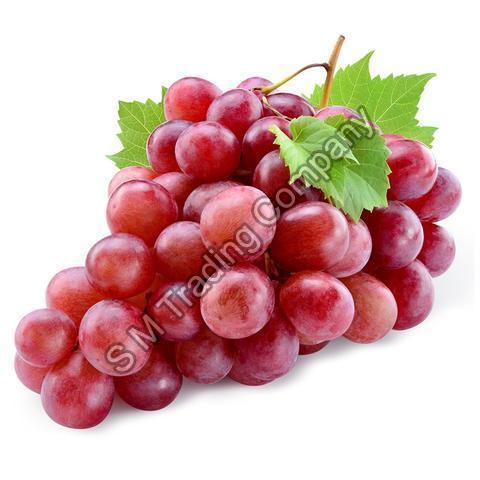 Botanically termed a berry, but a grape is a fruit of the deciduous woody vines of the flowering plant genus Vitis. Grapes are consumed in a variety of ways, the most common being as a fresh fruit. But not trailing far behind, are the grape being crushed and its juice extracted to give to man his favourite beverage- the wine.
Different other ways of using the fruit are by making jam and jelly, extracting the grape seed, raisins, vinegar and grape seed oil. Grapes come in many varieties, the most common being- the green grape and the red grape. The green grape being a common variety is easily available but nowadays the red variety is also available in India too.
Originally, a fruit of the Middle East, it can now be found everywhere. It is now available with Red Grape Suppliers in India too. A 100 gram serving of grapes supplies the body with 18% carbohydrates, 81% water, 1% protein, 288 kilocalories of food energy, an average amount of Vitamin K and no other micronutrients of significance.
What actually are Red Grapes?
In reality, red grapes are known as Cardinal grapes which are exceptionally red and very sweet. They are a cross between the Flame Tokay and the Ribier grapes. Cardinal grapes are very large and have a very crispy skin noticeable for their large seeds. Similarly, the Emperor variety of grape is also red, large and sweet with the only difference being they are seedless.
Another variant of Red Grapes is the Red Globe variety. It is a large and seeded variety with a firm flesh used as a table grape. They can be consumed as fresh or as dried in the form of raisins and also as juice.
Grape Growing Regions of India
The Red Grapes are native to the Mediterranean regions, but a fair amount of it is also cultivated in Central Asia. A huge amount of the grapes available are also cultivated in the subcontinent itself. It is mainly found in the Nasik valley, the grapes of which is famous and used for wine production.
Other major grape growing states of India are Karnataka, Telangana, Andhra Pradesh, Tamil Nadu, Punjab, Haryana, western Uttar Pradesh, Rajasthan and Madhya Pradesh. So, a substantial amount of grapes is produced in India. With such a huge production facility, a large number of Red Grapes Suppliers in India are set to pamper the taste buds of the Indian consumer.
Benefits of the Grape Fruit
The Red Grape is fast gaining recognition and popularity in the global fraternity because of its nutrient content and its antioxidant properties. Since the 21st century it has clinched so much of importance, that it has acquired the status of "superfruit". The red variety is low in calories in comparison to the green variety.
Every part of the grape plant is edible be it for humans or for animals. The leaves are considered edible as dominades and the larvae of some species use it as a food plant.
Grapes, grape juice and wine are very high in antioxidant qualities which help the cardiovascular system. These antioxidants known as flavonoids or polyphenols help relax the blood vessels and reduce inflammation. They also minimize the clotting function of platelets as much as aspirin does. In such a scenario, it is heavily recommended for heart ailments.
The Red Globe variety is rich in nutrients that can boost immunity, skin and hair health and make the bones stronger. It is Vitamin C, A, B6, potassium, calcium, iron and phosphorus rich. Antioxidants help to slow down the aging process. It has antiviral properties which protect against various infections and fight against the polio virus and herpes simplex virus.